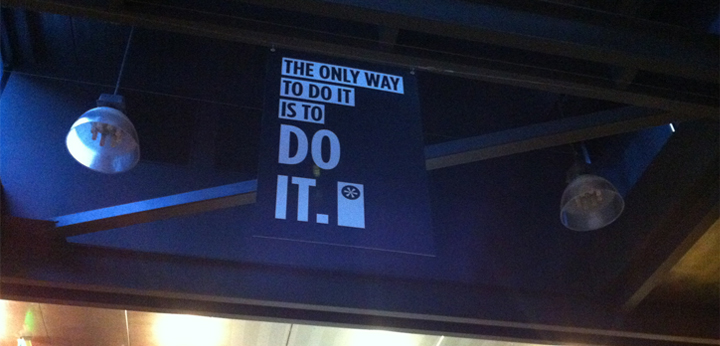 This Jam has been, in a way, "the one that started it all".
I have been trying to organize a LDJ in Finland, where I am located, since the spring on 2013, but with no luck. As I had to travel to the US anyway in October, I though about contacting Margaret Hagan, a lawyer, working as a research fellow at the Stanford University d.school, who has been nominated by the ABA Journal (American Bar Association) as one of the "legal rebels" of 2013. She sounded like the likeminded local contact and co-conspirator to finally make it happen.
And it did!
Margaret secured a venue and a date at the d.school and helped promoting the event among Stanford students. It seems that there was in fact a lot of interest in visualization, design thinking and innovation out there, as the event got sold-out (even if it was free) in the first 24h. The Jam was so popular that we ended up to organize a follow-up jam in San Francisco on the following day!
We still missed a worthy candidate document to redesign. But luck was on our side: I got introduced to Yana Welinder, a legal counsel at the Wikimedia Foundation and she proposed us to work on the upcoming Wikimedia Trademark License. Yana and her colleagues have been working hard to draft an easy to read policy and have been continuously involving the Wikimedia community in giving feedback. Visualization can be a way to provide even clearer and more user-friendly information, so we all felt that this was a worthy experiment. Wikimedia's user base is also wide: a clear, easy-to-read policy can hopefully benefit many persons, and inspire other organizations in following suit and simplify/visualize their legal documents too.
Participants
These are the wonderful Jammers that made it happen:
Andrew Fong, Anuja Thatte, Beth McCarthy, Briane Cornish, George Triantis, Gideon Manullang, Heather Walls, Helena Haapio, Jay Mitchell, Kasonni Scales, Kiran Jain, Liz Jones, Manprit Brar, Margaret Hagan, Maya Shino, Mun May Tee, Per Gustafsson, Rotem Medzini, Stefania Passera, Yana Welinder, Yinmei Li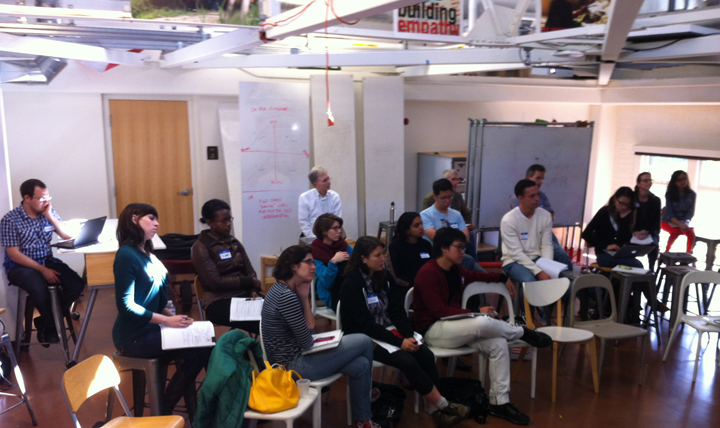 Results of the Jam
The ideas developed at the Jam were presented to the Wikimedia community for feedback around mid November 2013, and many of them (like the initial user-friendly summary, the layout of the page, the icons, and the layouts for the Quick Licence and GLAM) are currently in use.
You can read more about the project here:
> Margaret's summary of the lessons learnt at the Stanford Jam
> Yana's thoughts about designing user-friendly legal documents